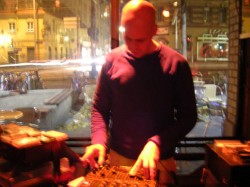 Locations: Schauspielhaus Wien, S-Bar | rhiz – bar modern, Wien (2004-2010)
Welcome to the wonderful world of home-taped music! – Nichts hier jetzt als vier Doppeldecks und Kompaktkassetten aus mehreren Jahrzehnten!
Gäste AM KASSETTENDECK: Bernhard Fleischmann, DJ Tapiresque, Michael Lachsteiner (blankTON), Walser, Peter Hörmanseder (Maschek), Boris Jordan (FM4), dd kern, Erdem Tunakan (cheap), Robert Buchschwenter, Christof Cargnelli, Fritz Ostermayer (FM4, Im Sumpf), Umberto gollini (cheap), Constantin Peyfuss (b.low), Sebastian Schlachter-Delgado (La Boum de Luxe/cheap), 3volt (cheap), Super Brummer (Iglu) u.a.
Präsentation der Kassetten-Sammlungen (Schenkungen/Eisen- und Chromdioxid-Leihgabe) von: u.a. Franzobel, Axel Schanda, Barbara Kaspar, Michael Dürr, Stefan Parnreiter (aRtonal), Jeroen Siebens (fritspecial), Claus Seibt